Remember that time Jennifer Lawrence flew out of LAX airport and her bodyguard was just beautiful? You really should, because I mean, that jawline.
Anyway J.Law's done it again, by which I mean she's been spotted out with another hot bro who'd also take a bullet for her and what else do you even need in a guy?  When Hiring Bodyguards, J.Law Reportedly "Likes the Hot Ones"
Pictured above,all brooding-like during her recent bout of apartment hunting in New York, Us Weekly identifies J.Law's guy as bodyguard Greg Lenz.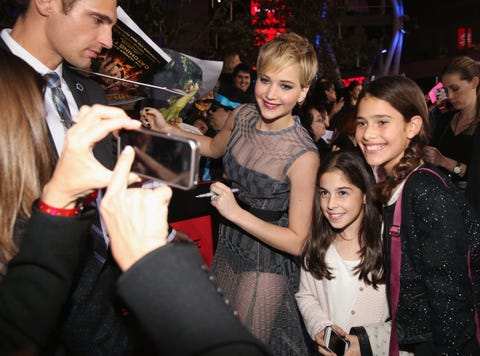 Us says he's her "new" bodyguard, but that's not really the case — he's been working for her (or, someone who looks extremely similar has been working for her) since November 2013 and The Hunger Games: Catching Fire press tour at least: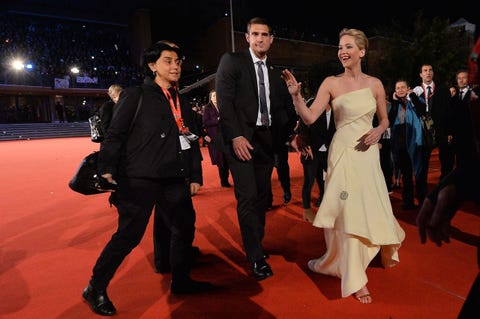 So basically we're all terrible for not noticing/appreciating his America's Next Top Bodyguard Model-worthy beauty before.
In conclusion, here is a picture of Lenz carrying J.Law's puppy. It's almost too much for a Friday: